Cybersource integrations for payments can be added at Global level in the Global processes module -> Integrations.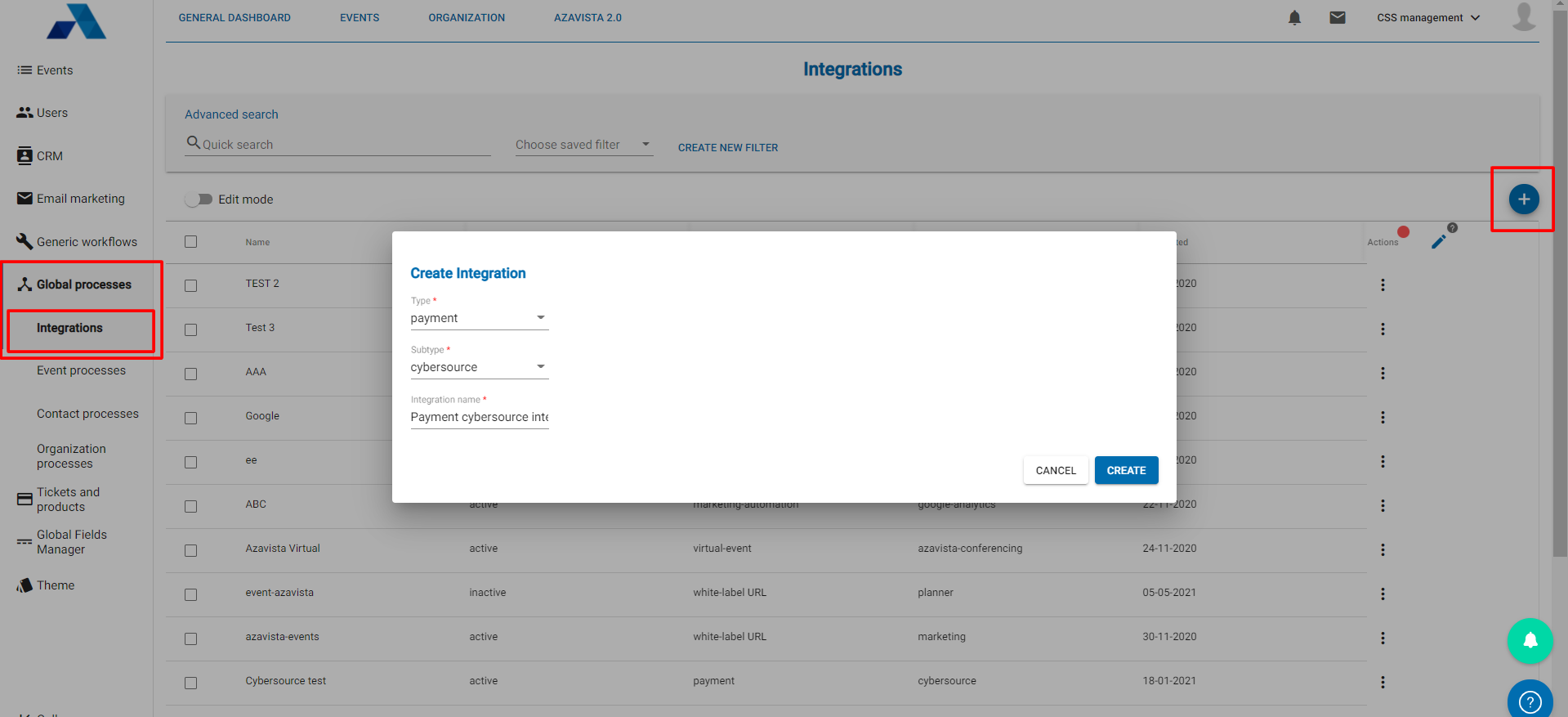 To activate it fill in all the required fields, then turn on the Integration switch at the top of the screen.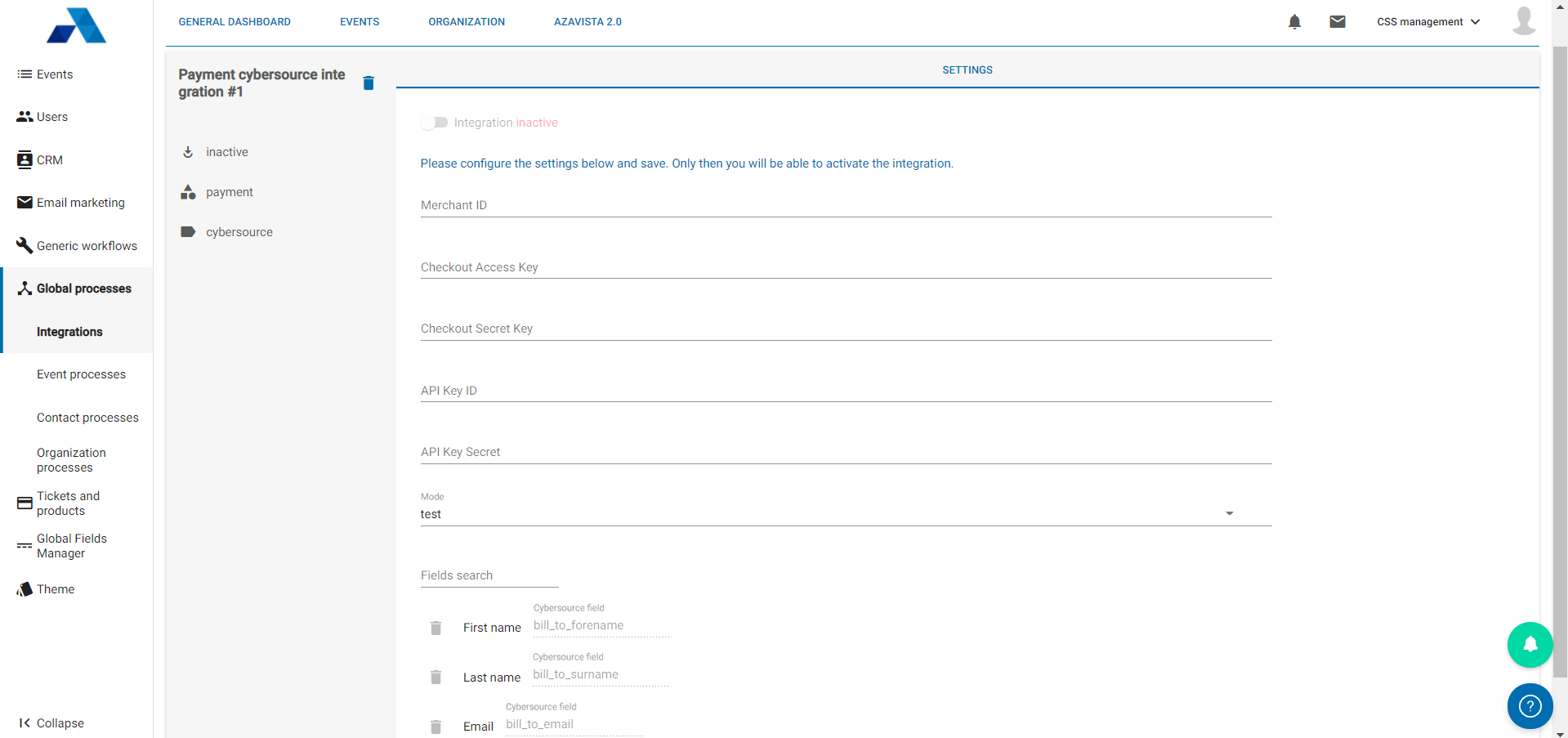 As you can see, some fields can be added for the billing data. There are three mandatory fields: First Name, Last Name, and Email, however, if another field is required for the bill you can always add one by clicking on the "Fields search bar" and choosing one of your already existing fields.