An events report is a global report type that provides you with a detailed list of all or some of your events, including event details of your choosing.
In order to create an events report, follow the instructions in this article, and select "events" as report type when prompted.
In order to customize your events report to apply filters or choose which columns you'd like your report to include, navigate to the report and to the Settings tab.
You can filter the events included in your report the same way you can in the events list. To do so, expand the Settings section in the Report Setting tab and click the Event filter button. You can filter the events by the values in your event details in the popup window. When done, click Save to apply your filter.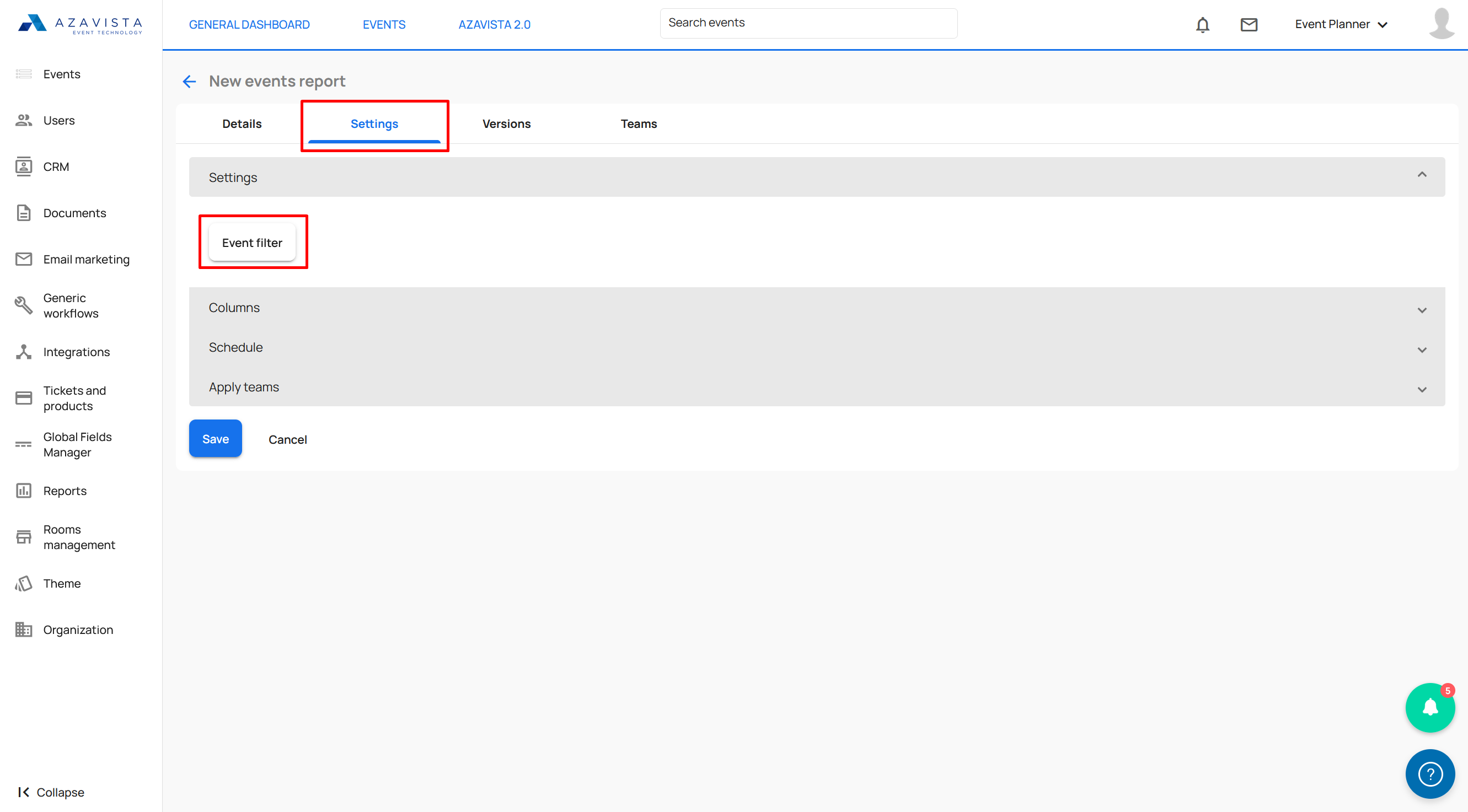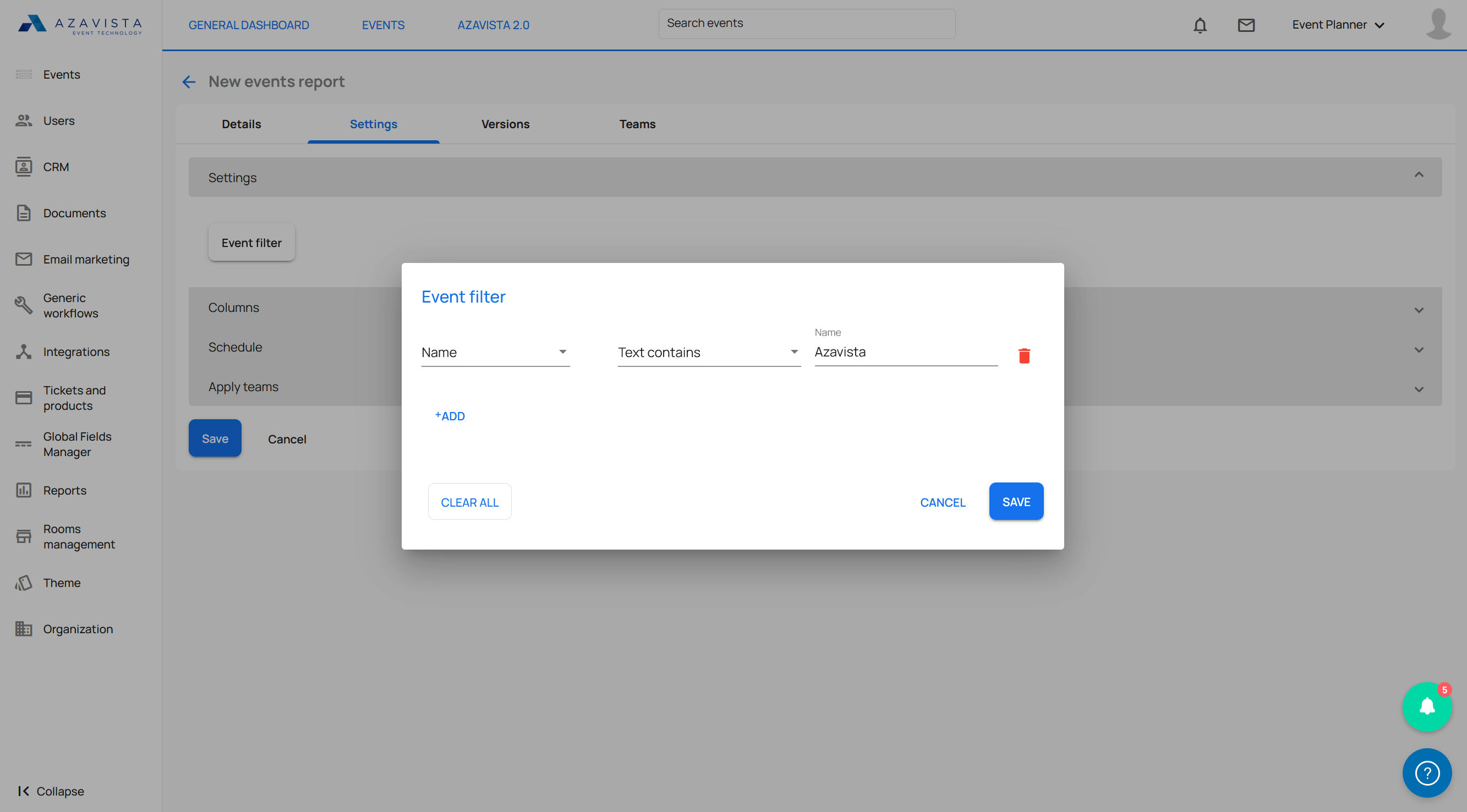 Next up, you can customize the columns included in your events report by expanding the Columns section in the Report Settings tab and clicking the Columns button. In the revealed popup window, you can set your report to include any fields you'd like found in your event details. Simply drag and drop the fields you'd like to be included from Available Columns section to Columns to Display section. Click Apply when you're done.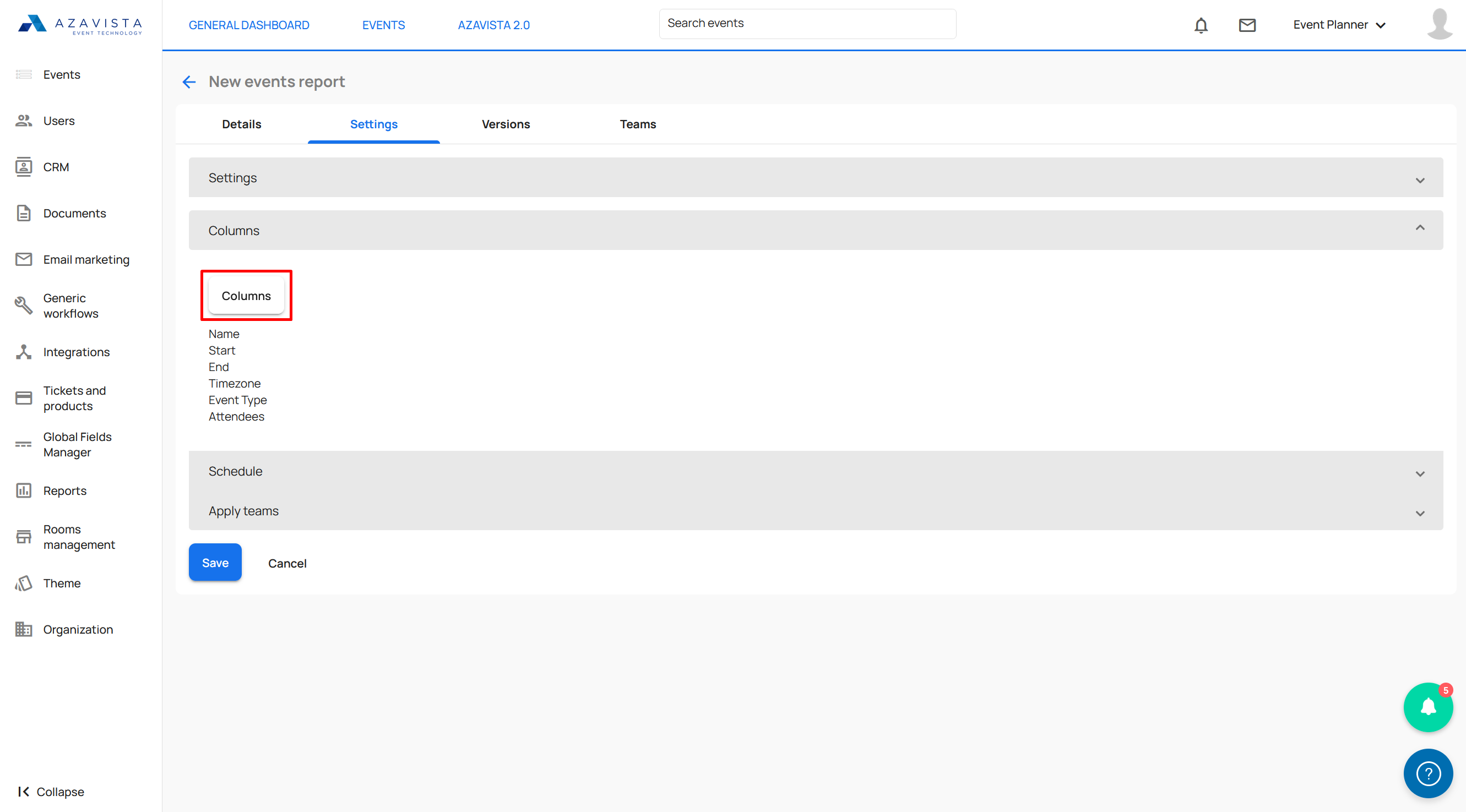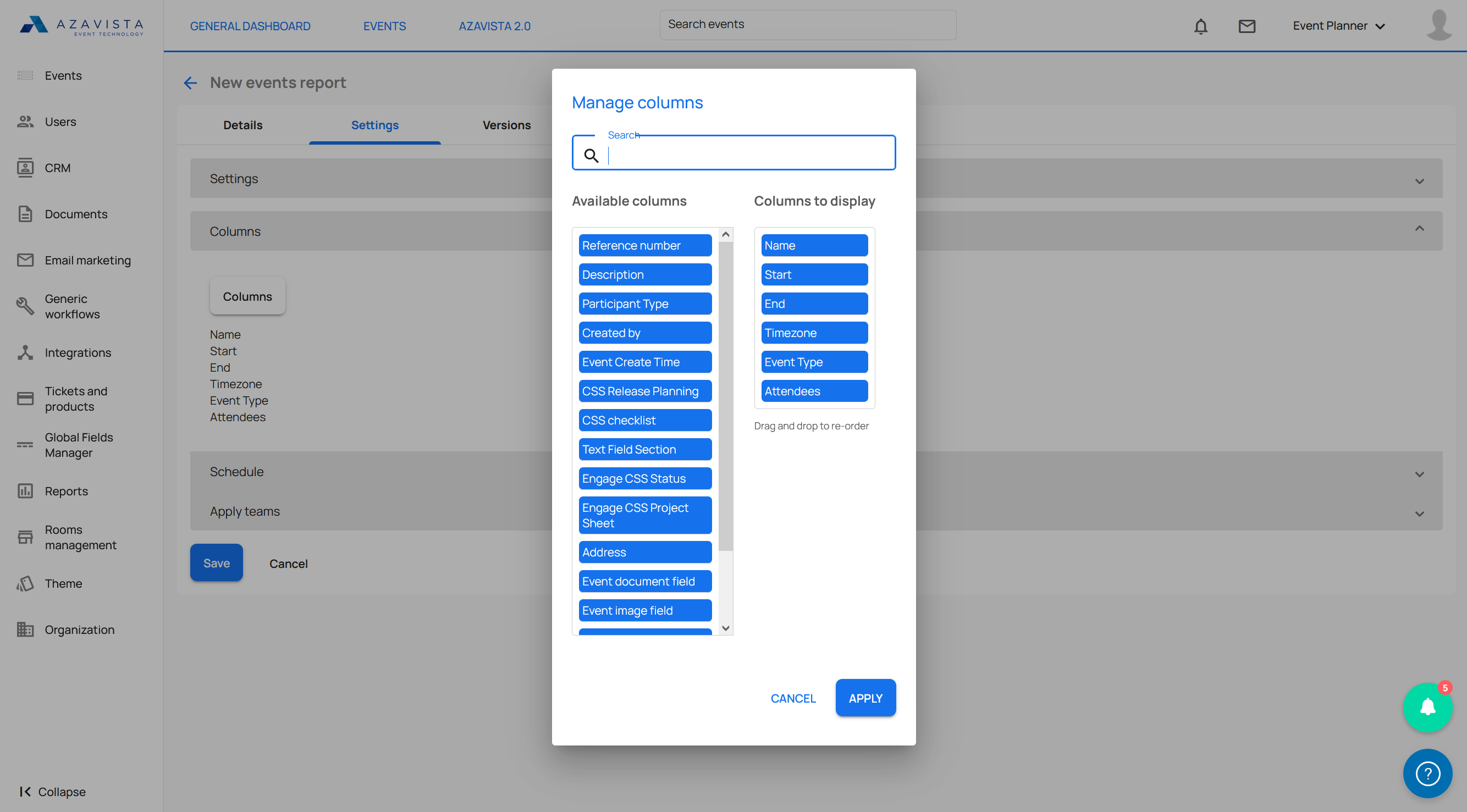 If you'd like to schedule this report to be created at a specific interval, you can do that in the Schedule section. For more information on scheduling events, see this article.
When you're done, click Save.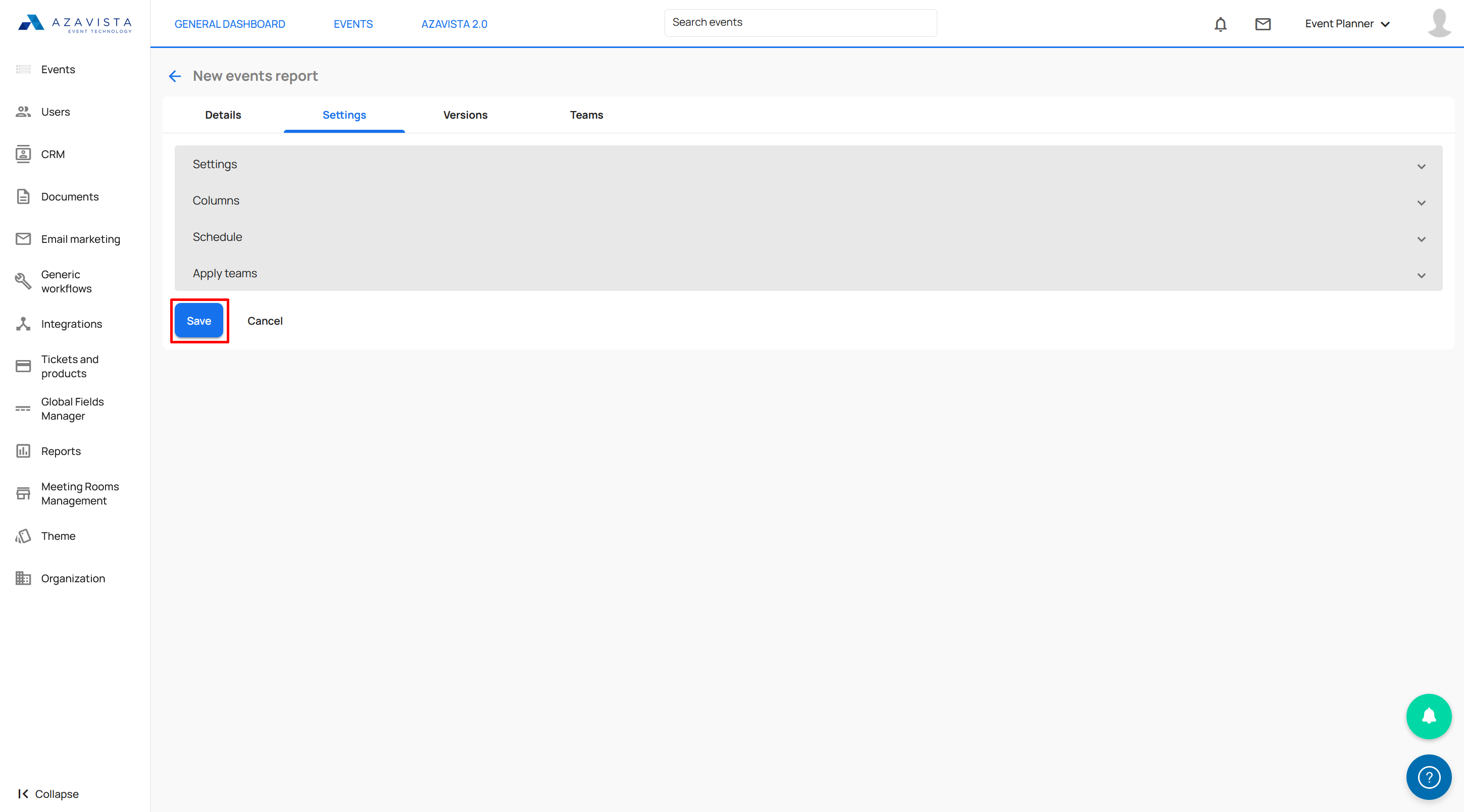 Once you click Save, this report is now ready to create and export versions of it. For more information on report versions, see this article.