A white label integration allows you to use a custom URL to point to all of your events, such as events.company.com. This is useful for your internal and external communications as well as marketing operations as it enables you to create and share sleek looking and memorable links to your events.
There are several steps to completing a white label integration. To get started, you first need to navigate to the Integrations module on the global level and click the Add button in the integrations list. Select "White label URL" from the "Type" dropdown menu and "Marketing" from the "Sub-type" dropdown menu. Provide a name for your integration and click Create.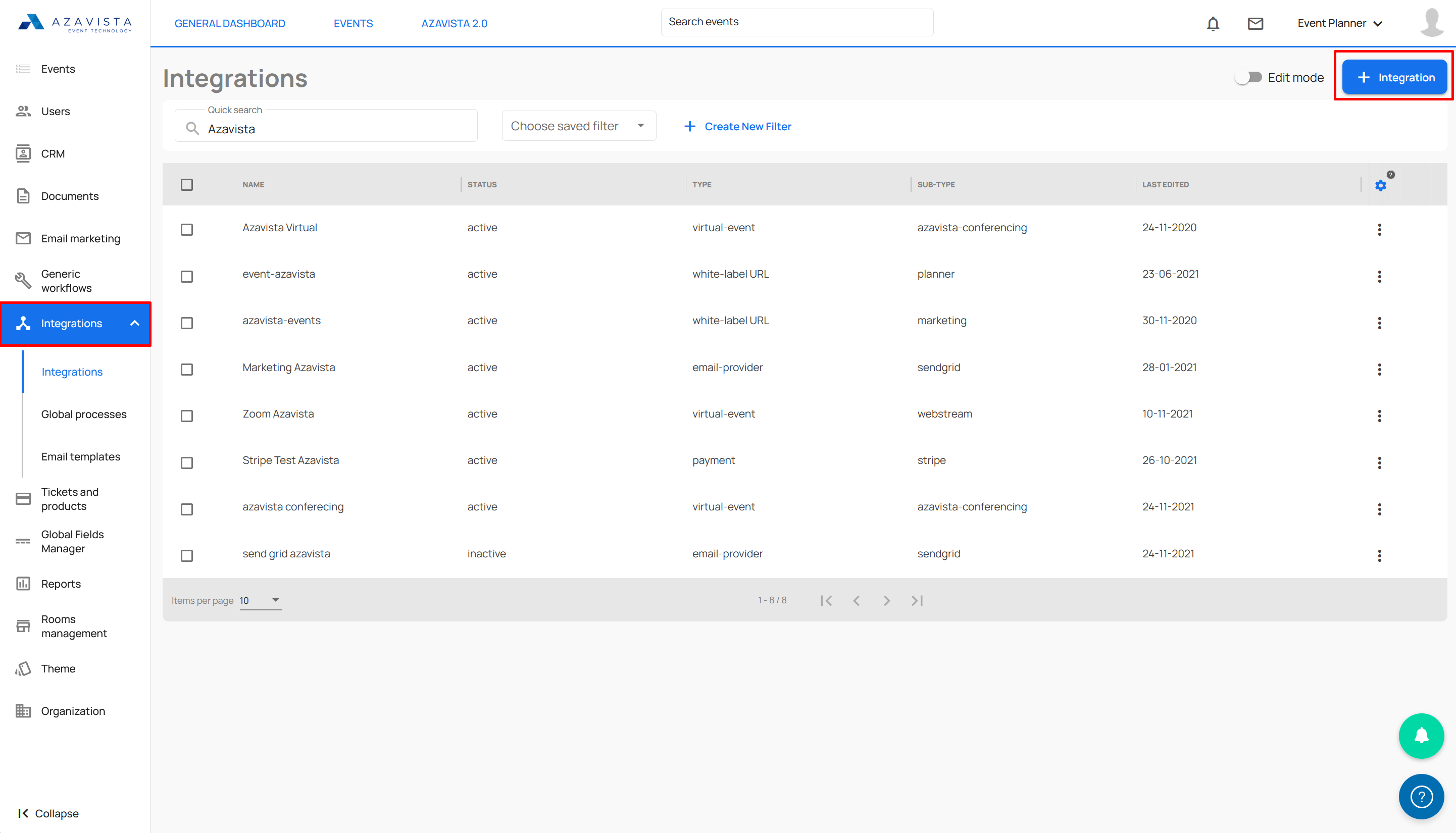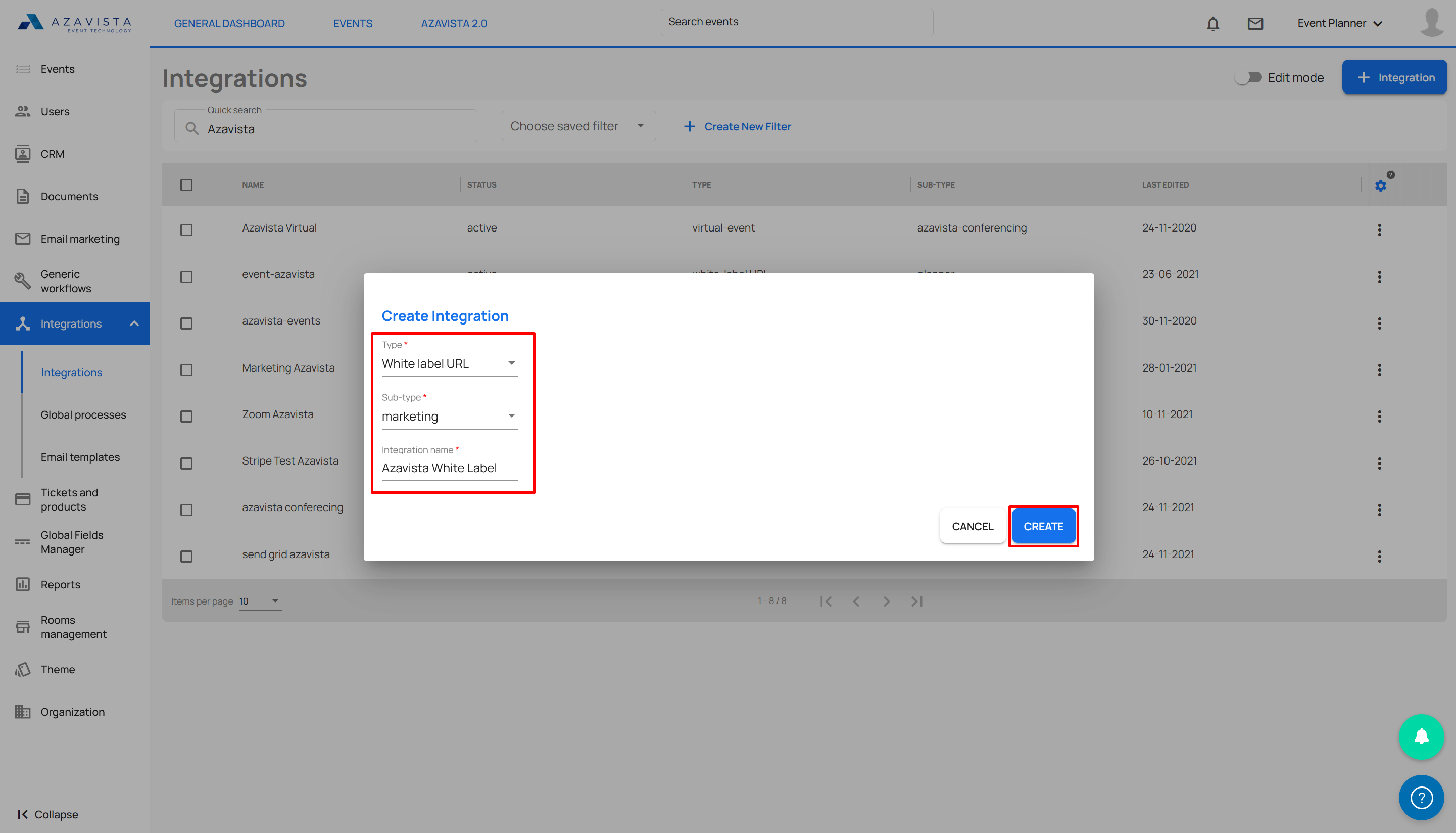 In the following screen, enter the URL you'd like to market, for example events.company.com, in the "Marketing URL" field. In the "Root path redirect URL" field, enter a URL you'd like visitors to be redirected to if there are no available events, such as your home page. Click Save when done and activate your integration.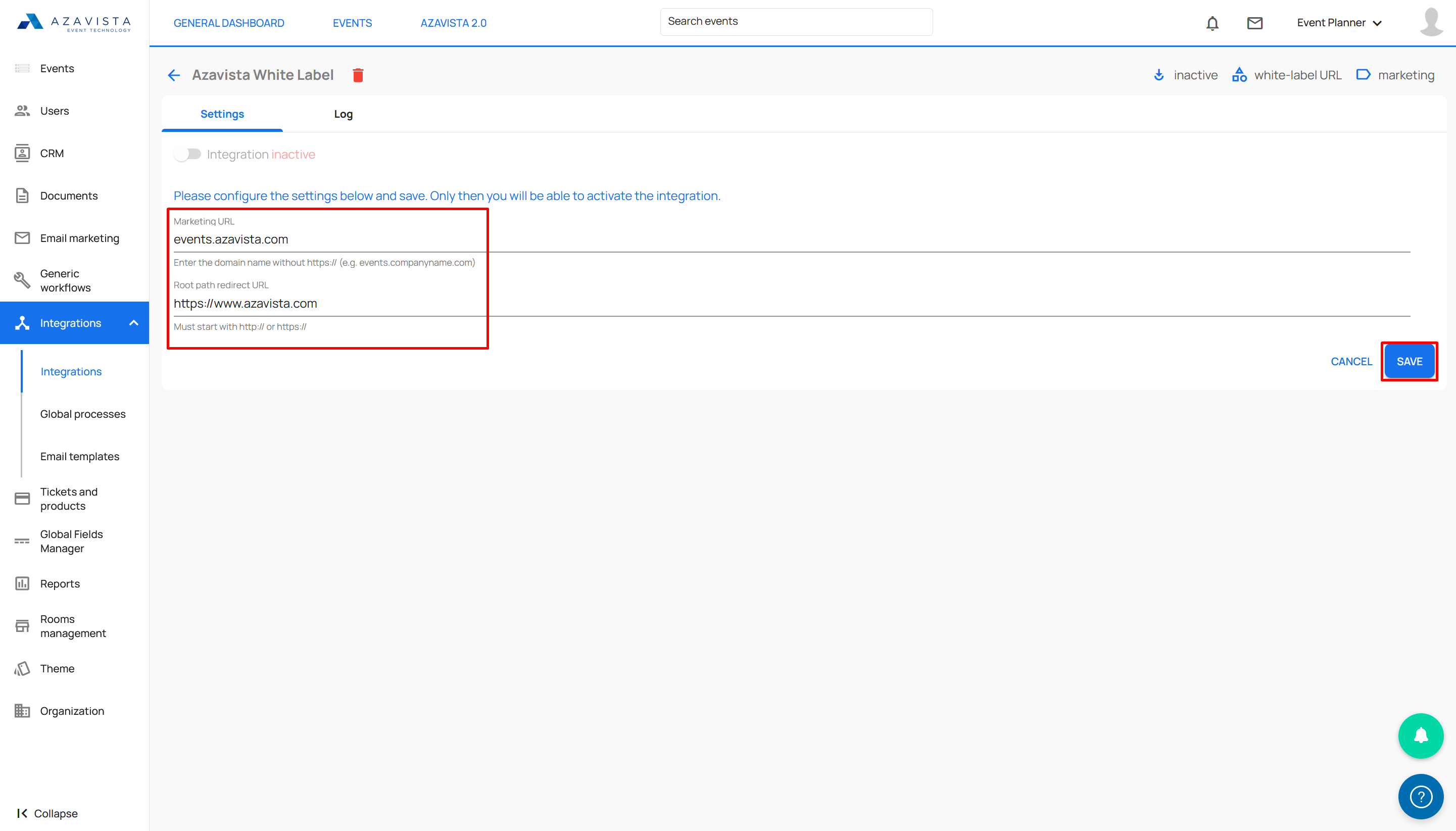 The next step is to create a new record in your DNS server. The details of this record are:
Type: CNAME
Host: Your marketing URL, e.g., events.company.com
Value/Answer/Text/Address: appk8s.azavista.com
Once this has been done, reach out to Azavista and let us know that you have created the white label integration and configured your DNS server. Your Customer Success Manager will verify that the configuration is correct, and our engineers will get your URL working.
Once you receive confirmation that Azavista has completed the deployment of your URL, you can start using this white label integration with your events. To do so, navigate to your event and to the Event Settings tab, then expand the "Marketing URL" section. From the "Marketing URL" dropdown menu, select the white label integration you created. Provide a custom path to be used for this event in the "Path" field. Note that the path can consist of lowercase letters, numbers, and dashes and it must start with a forward slash (/) followed by two lowercase letters.
Click Save and now you have a specialized URL that directs to your event, placed in your custom domain. You can copy the URL by clicking the clipboard icon next to it and start distributing it right away.