Azavista allows you to integrate various RTMP streams, including Webex, via a webstream integration to be embedded to your virtual or hybrid events. For more information on webstream integrations and how to add one, see this article.
The first step to start a live stream that you can integrate to the Azavista Engagement App is to create a live stream on Ant Media Server. To do so, open Ant Media Server and log in to your account using your credentials provided by Azavista, and navigate to Applications -> WebRTCAppEE using the left-hand side navigation panel. Then click the New Live Stream button and select Live Stream. Give an easily recognizable name to your stream and click Create.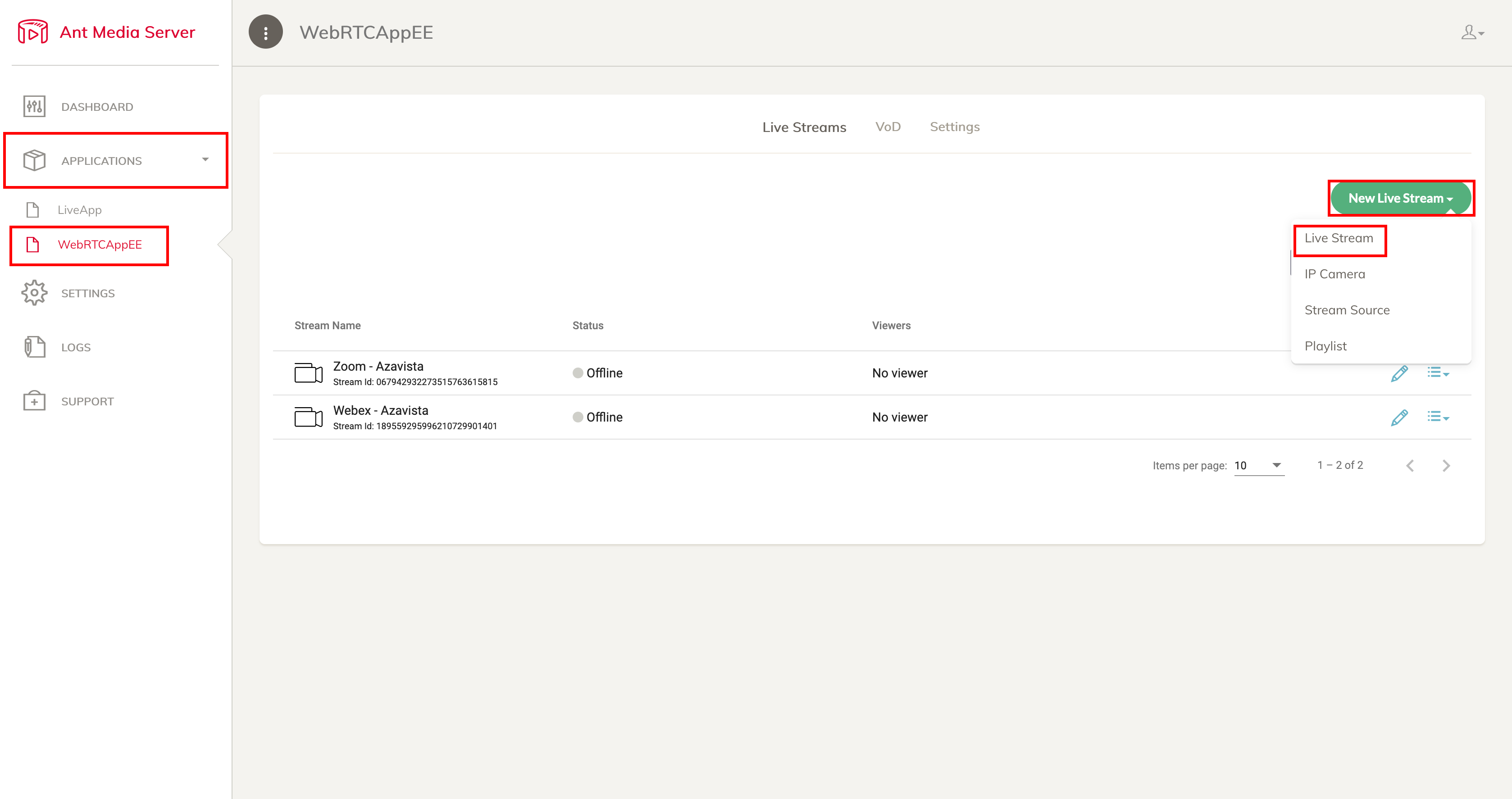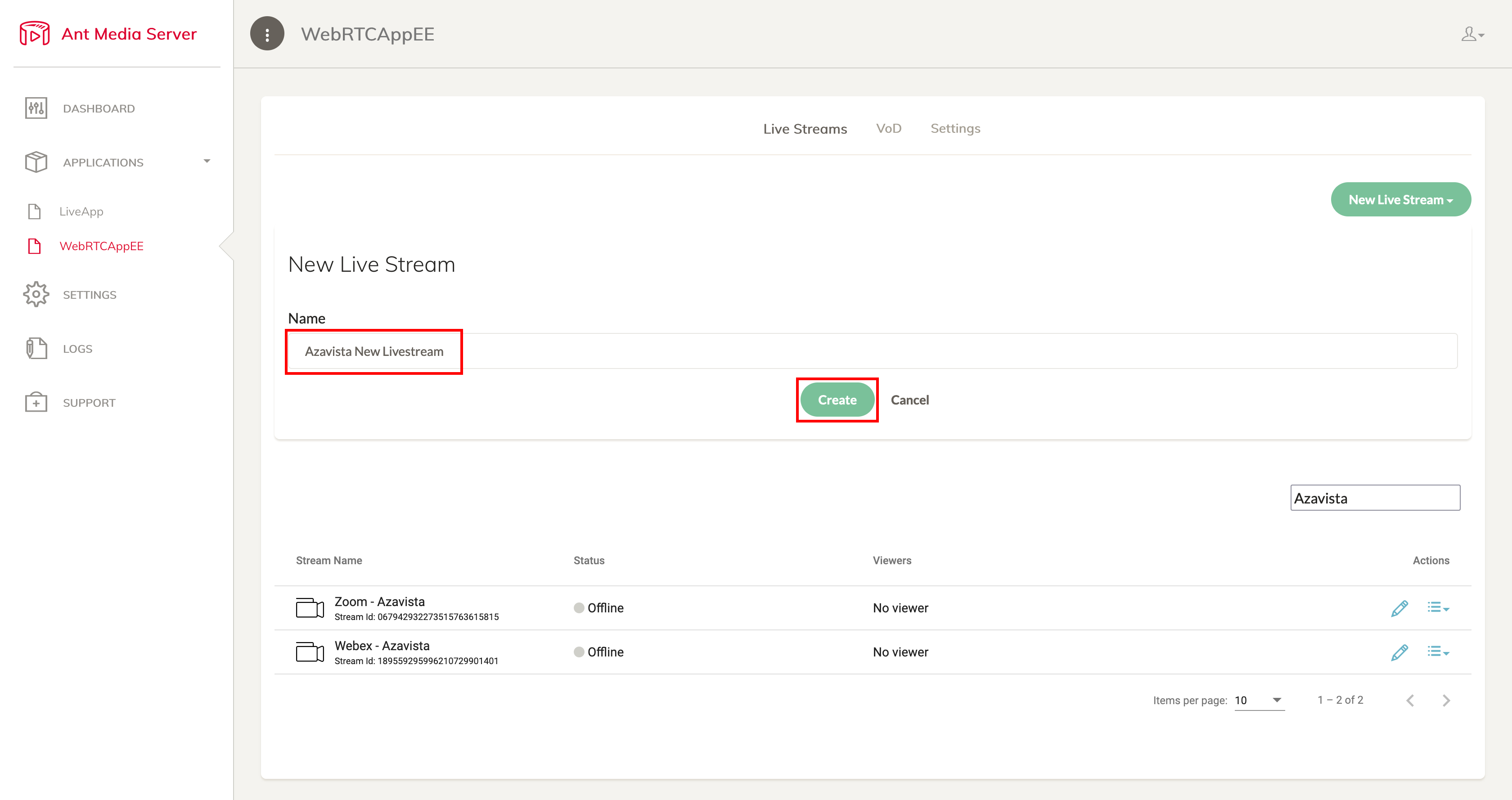 Once the stream is added to the list, click the actions button and click "Copy Embed Code". Paste the Embed Code in an empty document file. Then click the actions button again, click "Copy Publish URL" and paste the Publish URL in the document as well. From the Embed Code, select and extract the URL portion.
In the Publish URL, the numerical portion is your key, and the prior portion is your server. Also note these down accordingly.
We will need the URL, key, and server values later.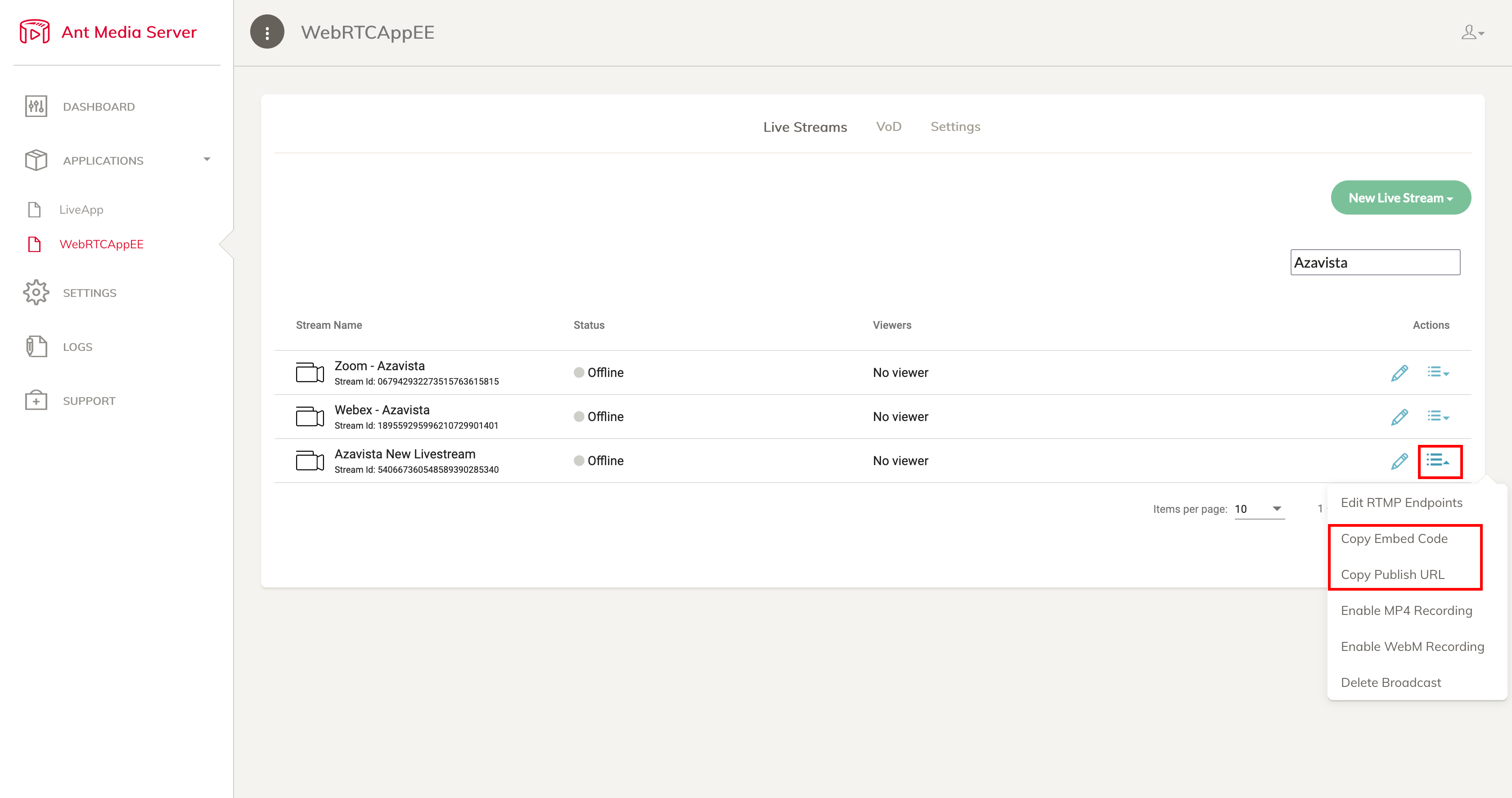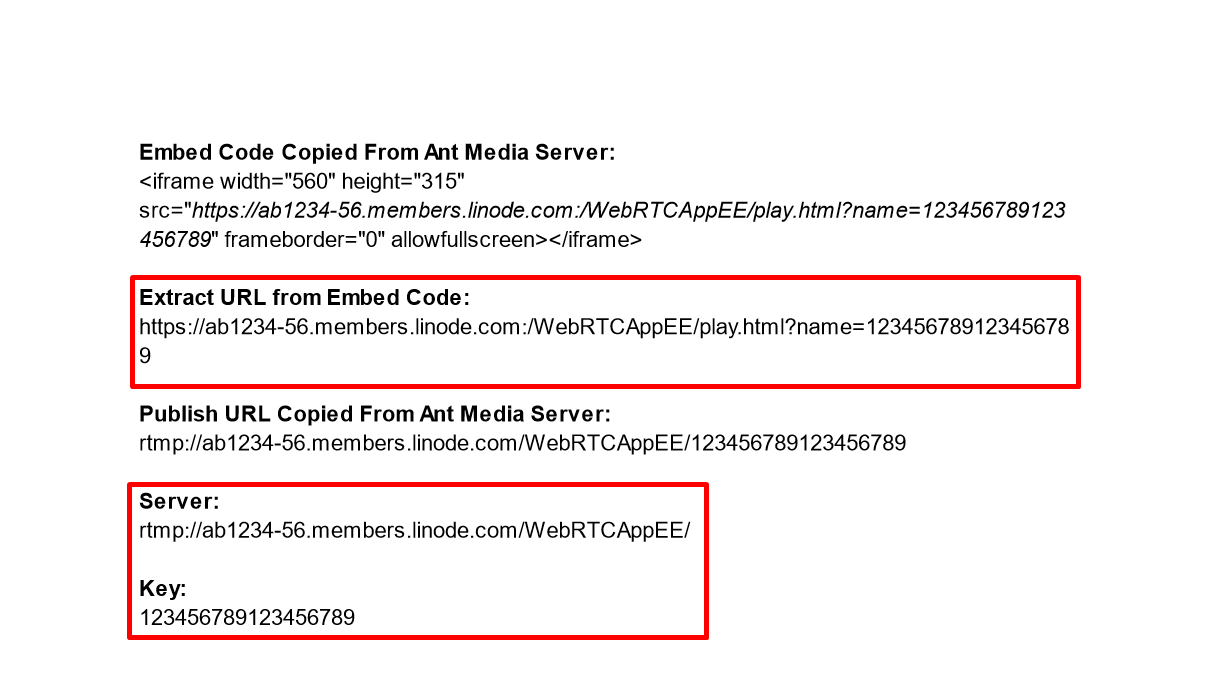 Now go ahead and create a virtual event integration in Azavista. To do so, navigate to the Integrations module at the global level, and click the Add button. Select the "Virtual event" integration type, "webstream" sub-type, give your integration a memorable name and click Create.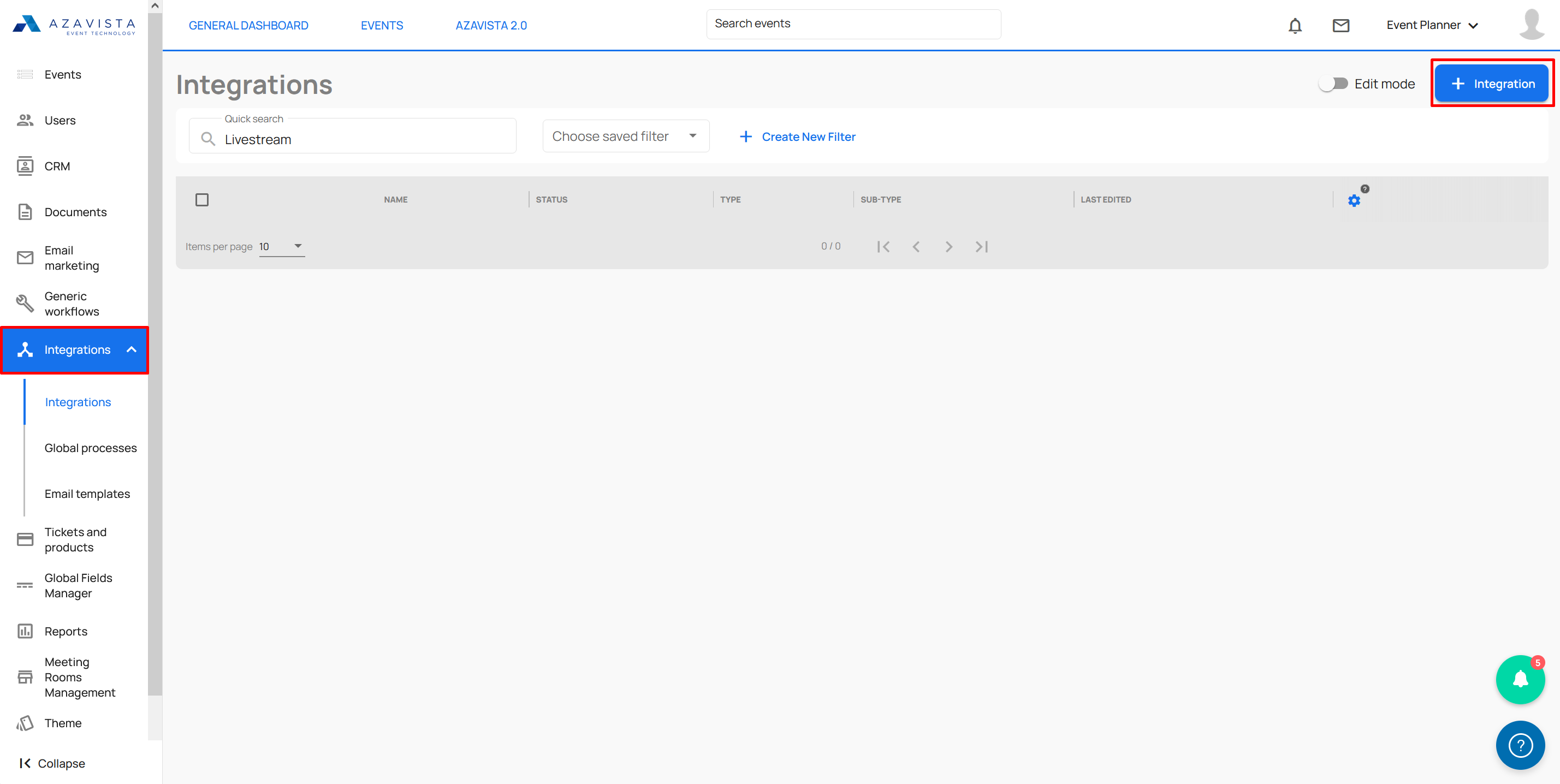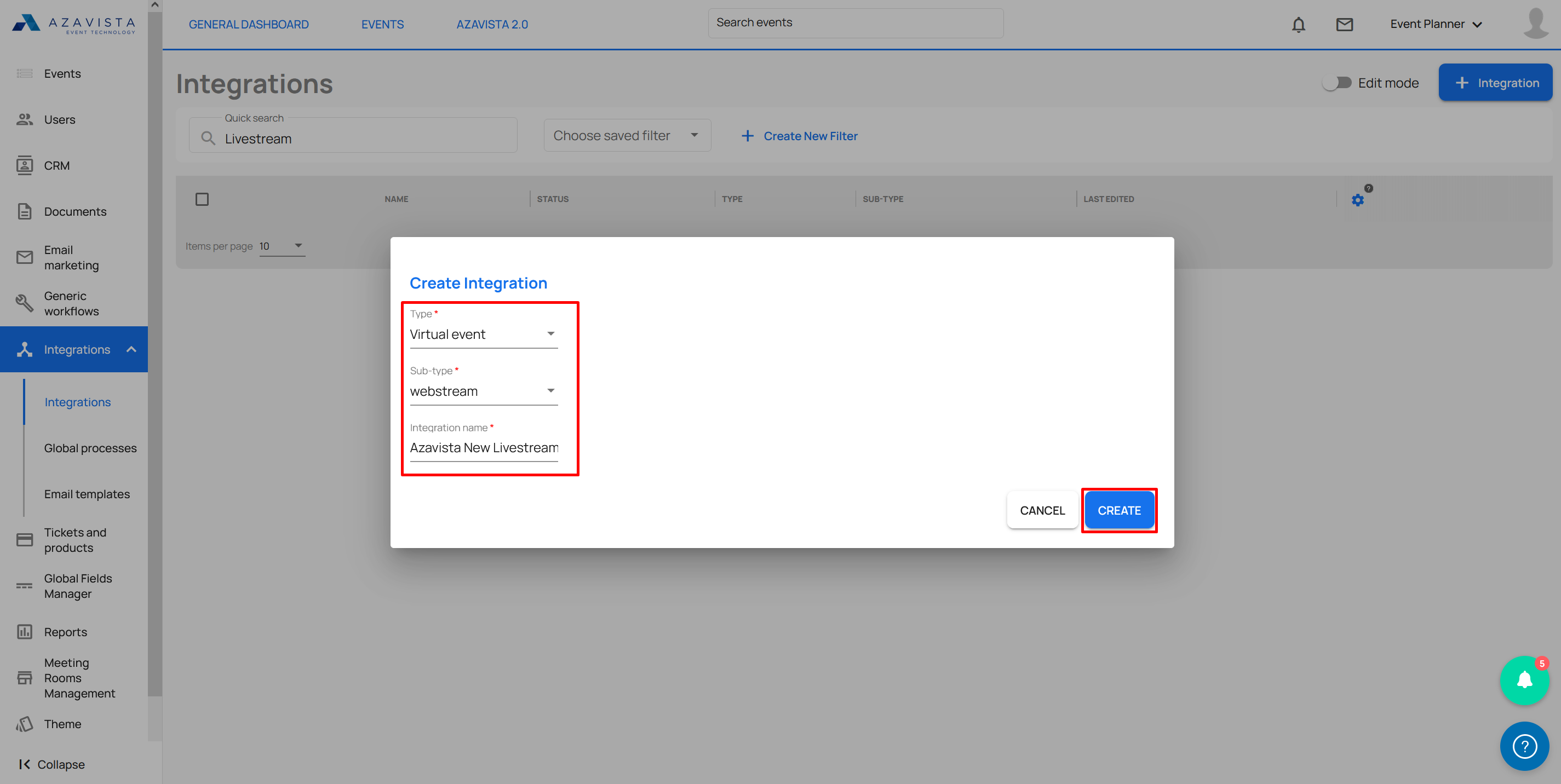 When you land at the integration configuration page, paste the URL you extracted from the Embed Code in the URL field. Click Save and activate your integration.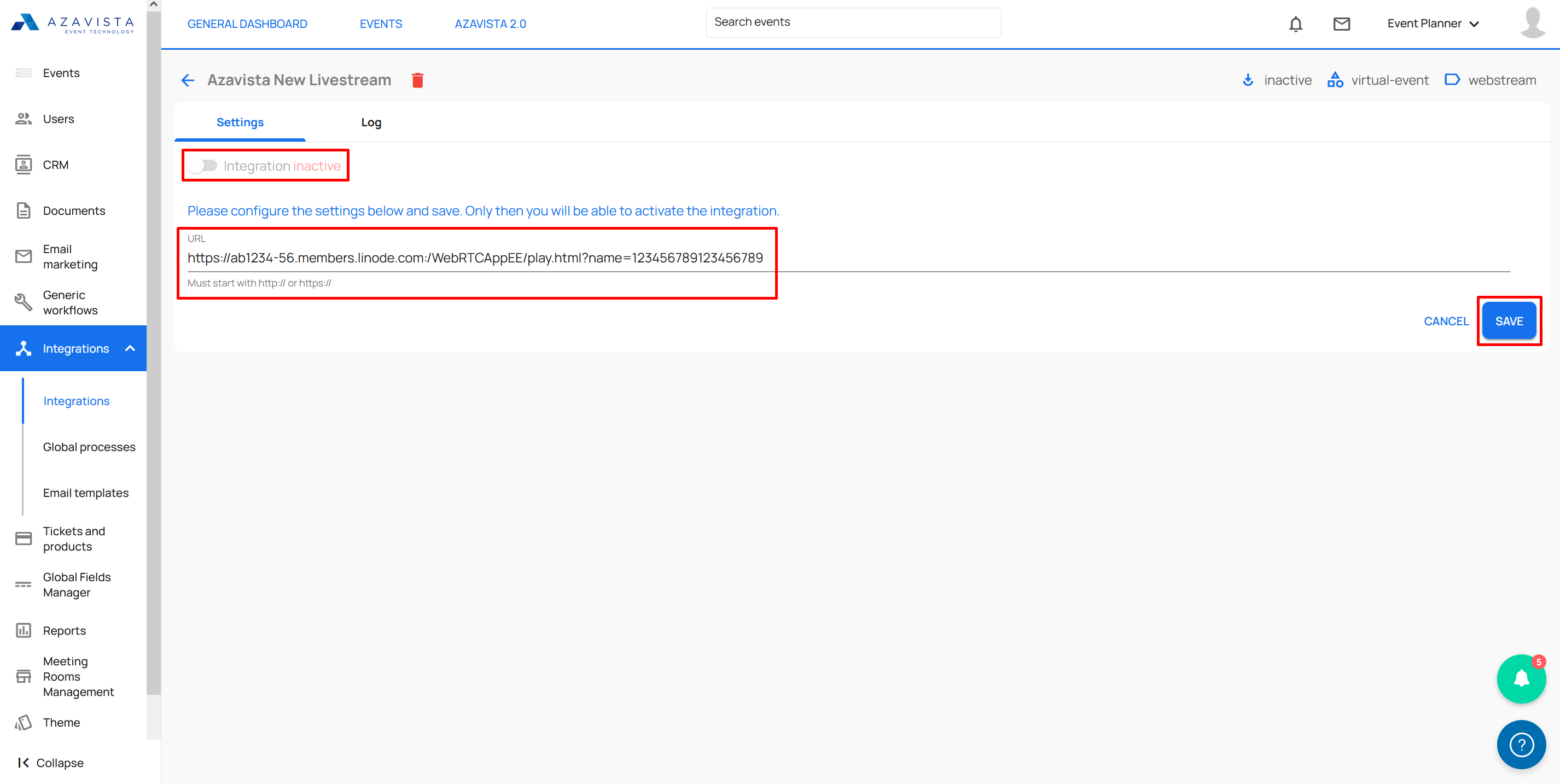 Before moving on to Webex, add this integration to your event to finalize the Azavista side of your live stream configuration. For instructions on how to add this integration to your event, see this article.
Then open your Webex meeting, and follow the instructions found in the Webex knowledge base here to start a live stream.
When you reach step 4, select "Other streaming services". When asked for your stream link and stream key in step 5, refer to the document file where you have saved the stream server and key information.
Use the Server information to fill in the "Stream link" field and the Key information to fill in the "Stream key" field.
Once you follow the remaining steps and start your live stream on Webex, participants who visit a virtual event activity in the Engagement App will be met with your Webex live stream. For more information on how to test your virtual event integration, see this article.