Introduction
The "Event participants" report, which can be created either on the global or an event level, provides you with detailed information of your participants belonging to an event in specific.
The "Participants cross events" report is created at Global level only and provides you with detailed information on the participants of all events, or a selection of events.
In order to create those reports, follow the instructions found in this article, and select "event-participants" or "participants-cross-event" as report type when prompted, then click Save.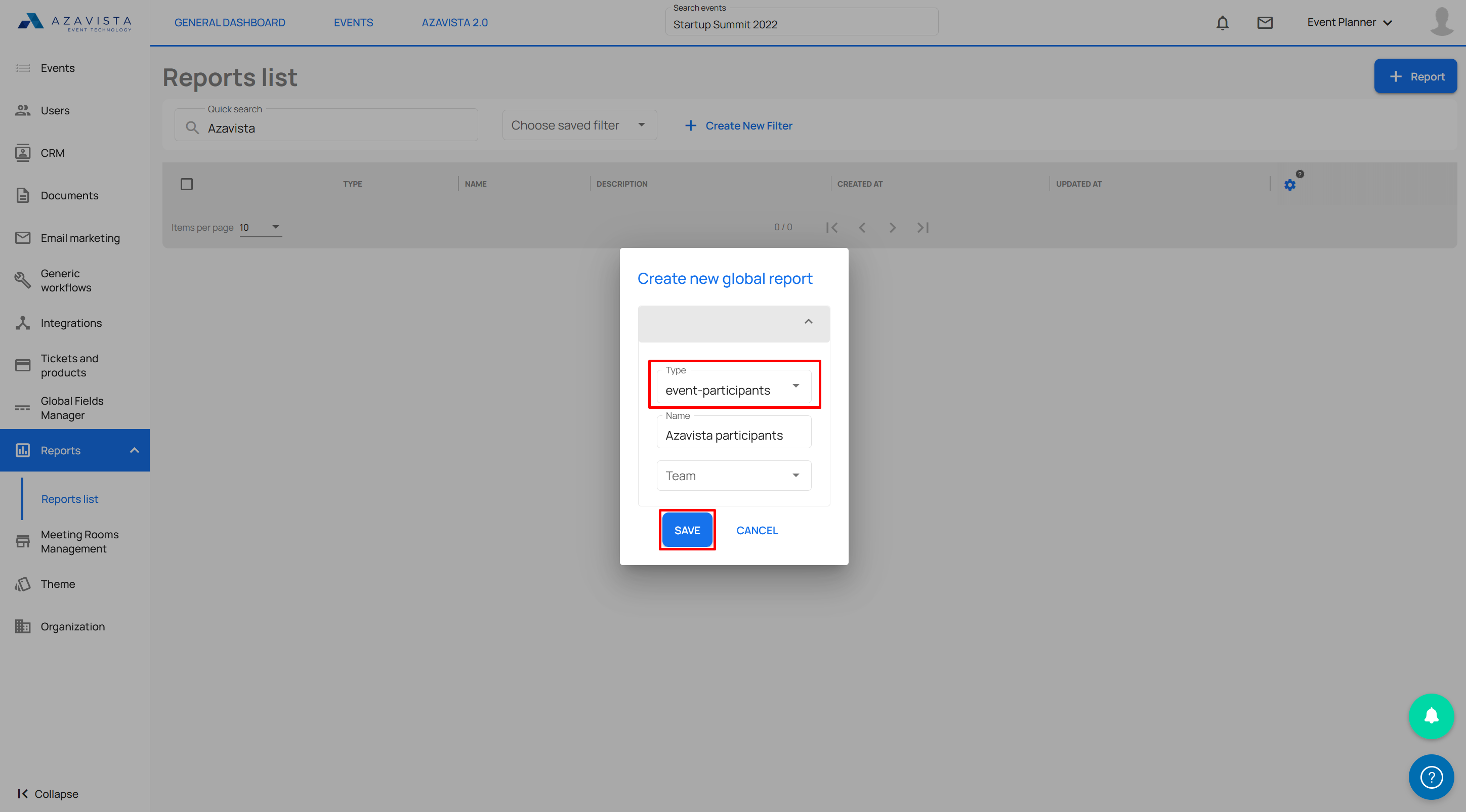 -----------
Customizing your report
In order to customize your report, click on the newly created report in the reports list, then navigate to the Settings tab.
If you've created a global Event participants report, you now need to specify which event's participants you'd like this report to be in the Settings section.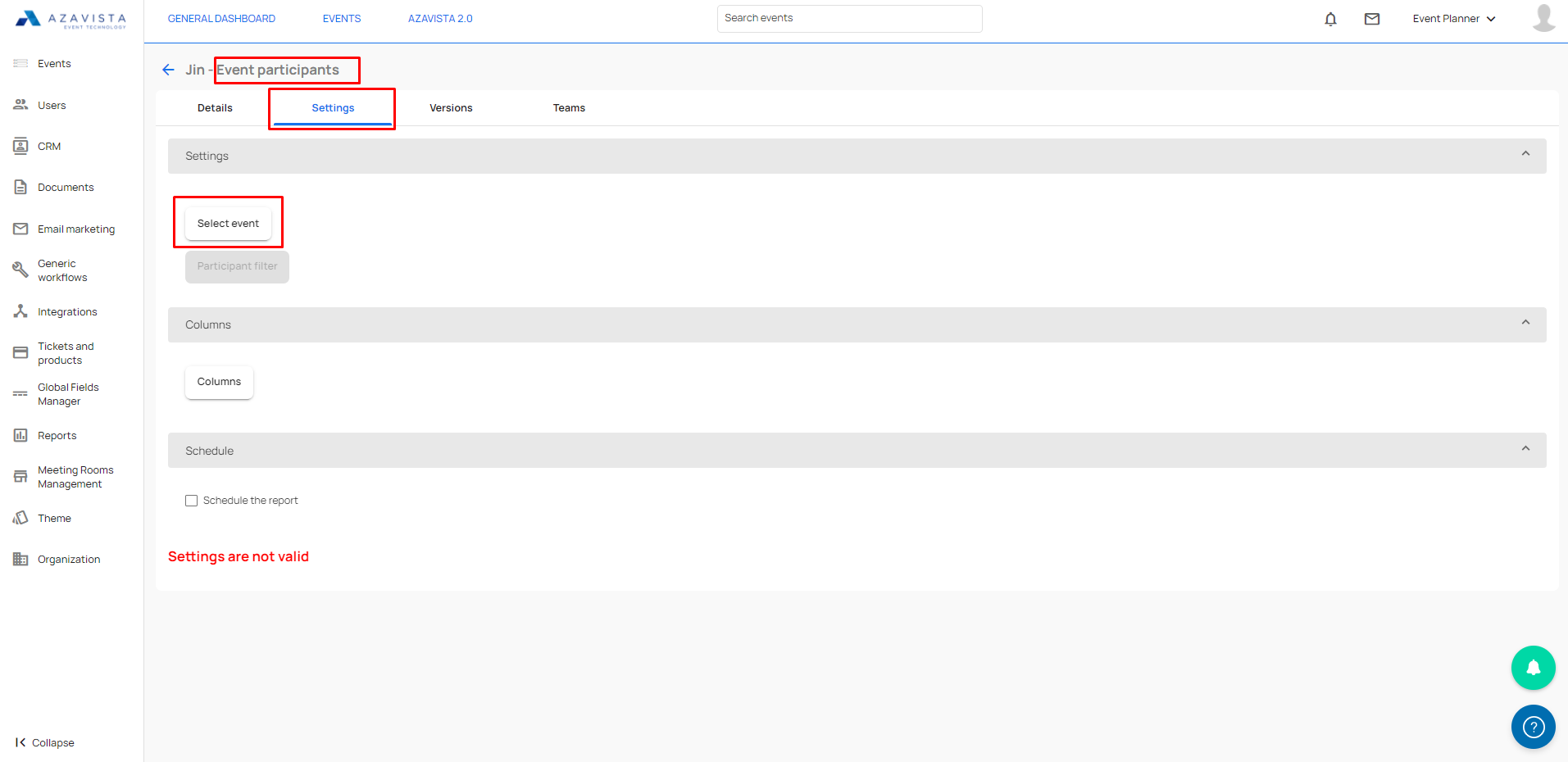 If you've created a global Participants cross-event report, you need to choose a period (the previous week or month) over which participants were created or updated, and from which type of entity the information will be retrieved (Event, Event template, Generic workflow)
In the "Apply teams" section at the bottom of the page, you also need to indicate whether the report will contain only the content managed by an Azavista team in specific, or of all Azavista teams by clicking the Superadmin report.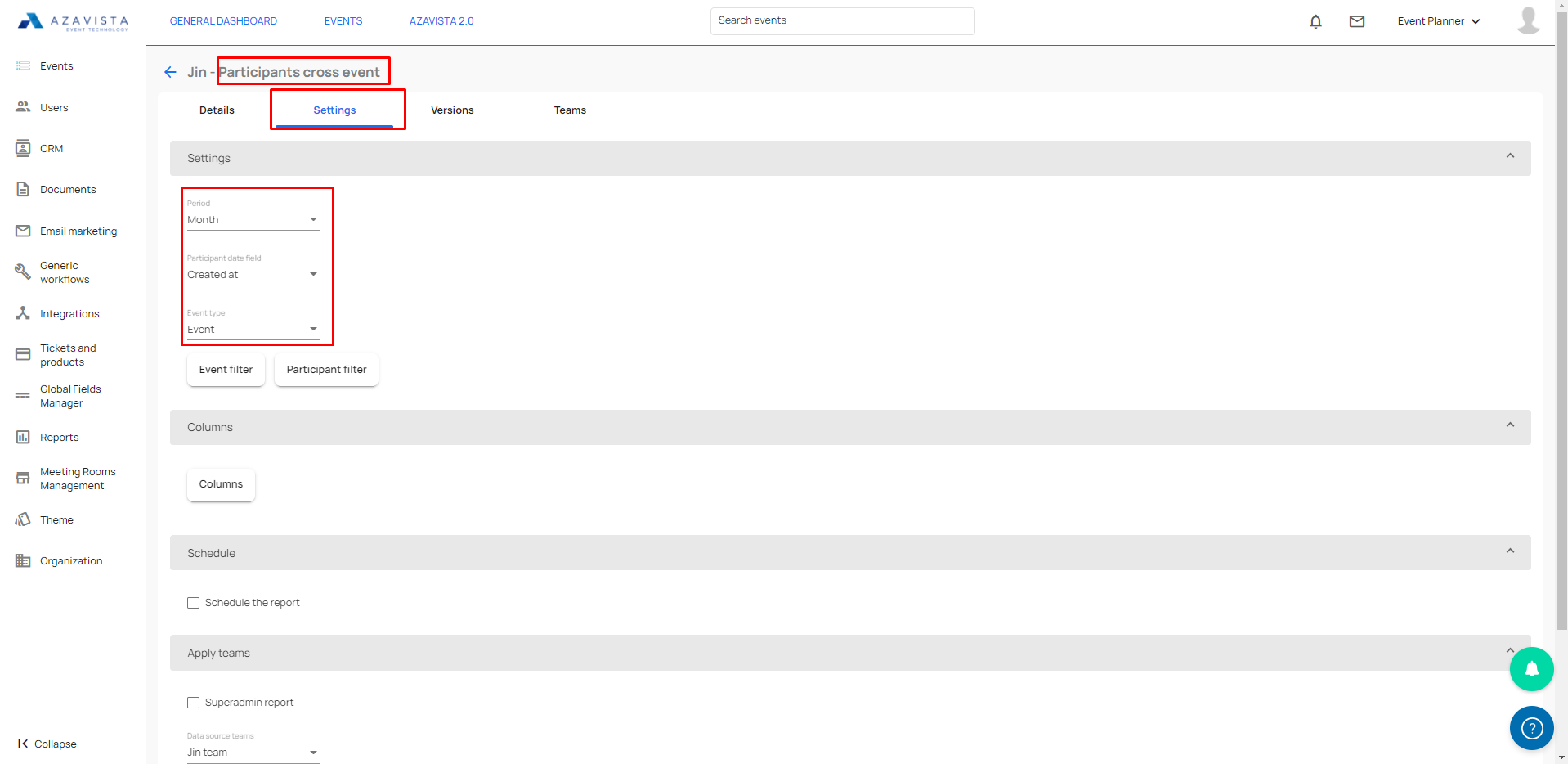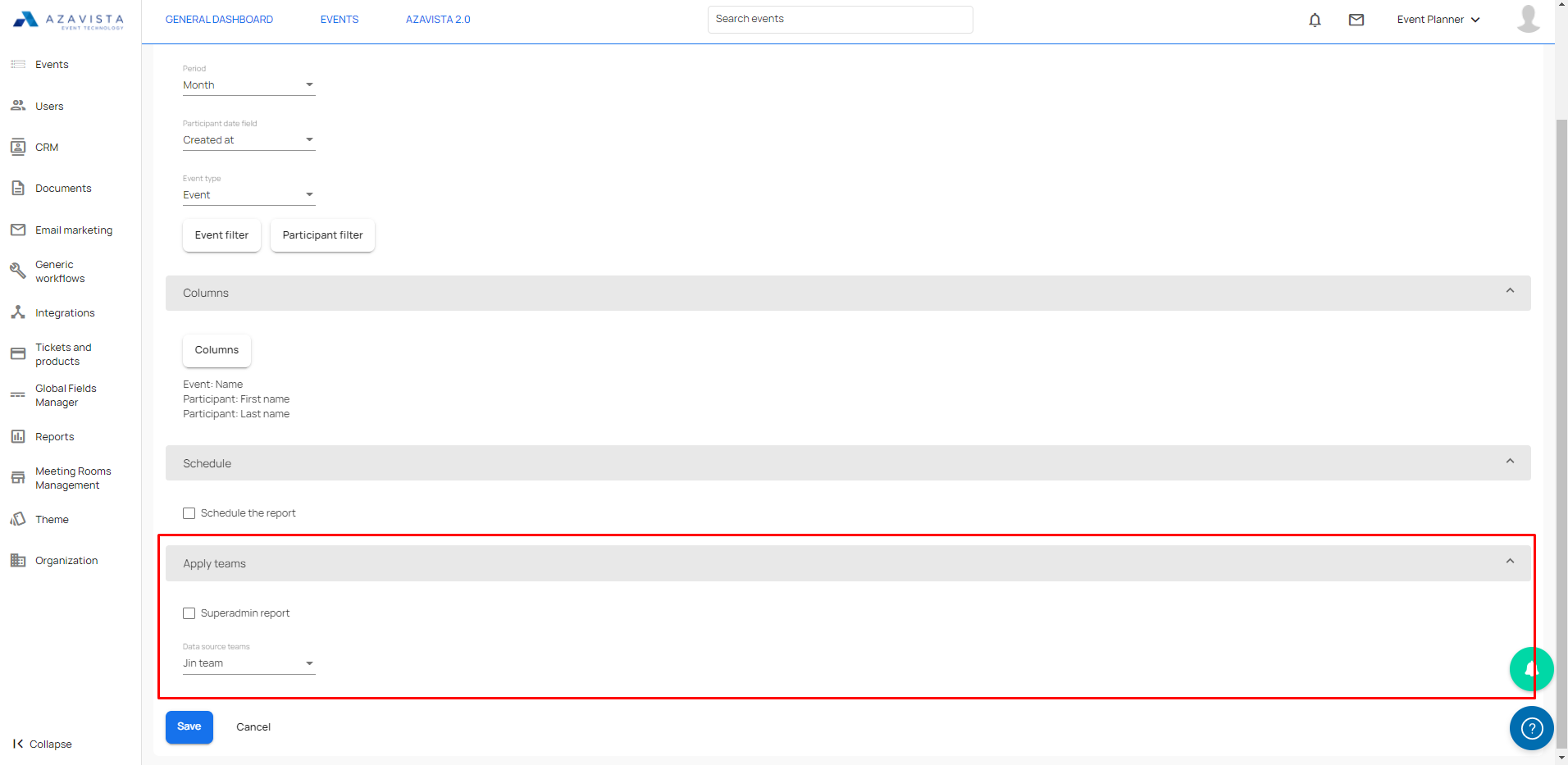 -----------
Filters
You may apply filters to these participant lists (and events list if you chose the Participants cross-event report), to only display participants and/or events with specific sets of information. You can do that here in the Settings section by clicking the Filter buttons. This step is optional.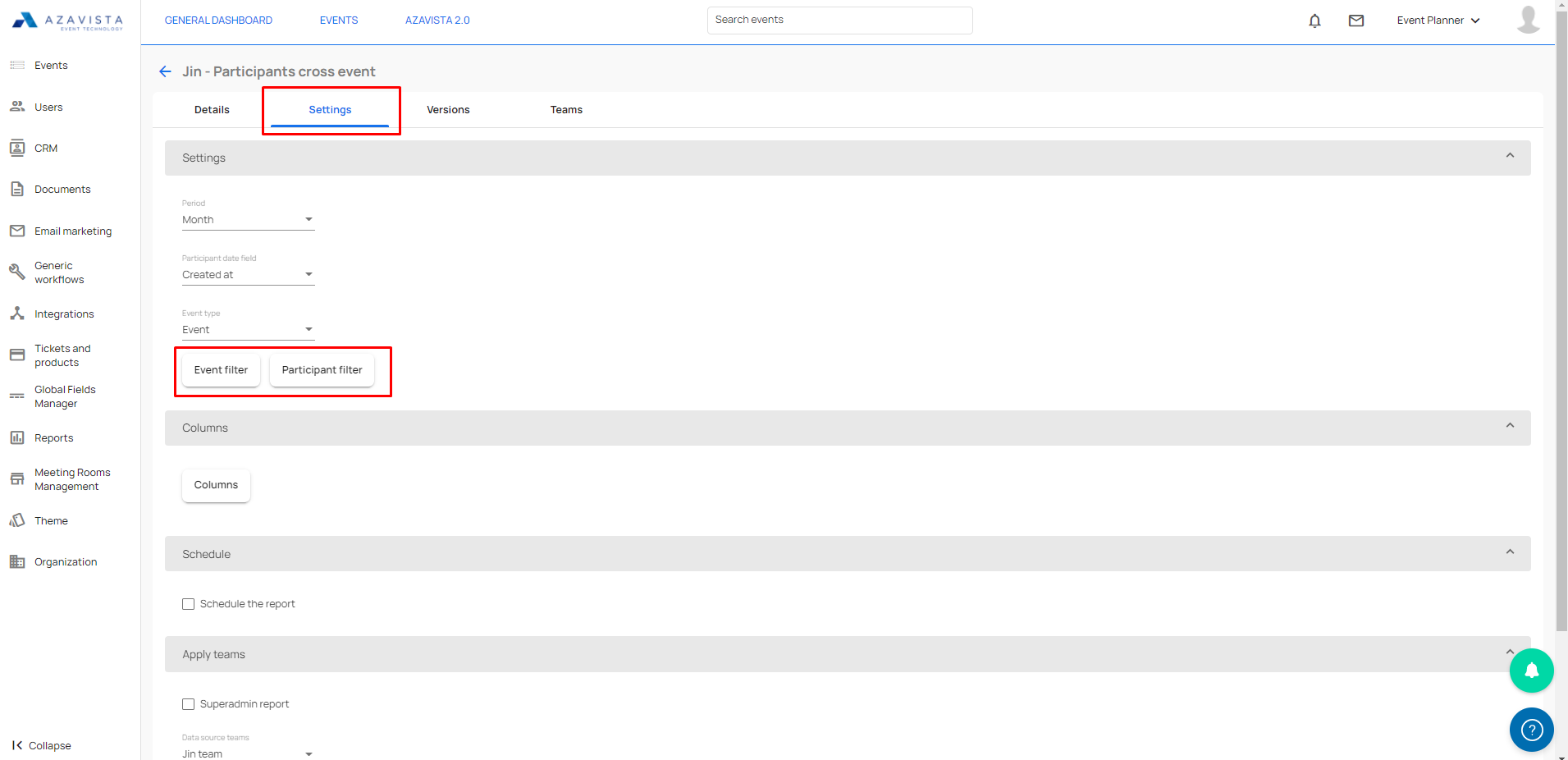 ----------
Columns
Next up, you need to specify which columns, i.e., event and participant fields you'd like to be present in the report. Expand the Columns section and click the Columns button to reveal the Manage columns popup window to do that. Here, you can drag and drop the columns you'd like to view in the report.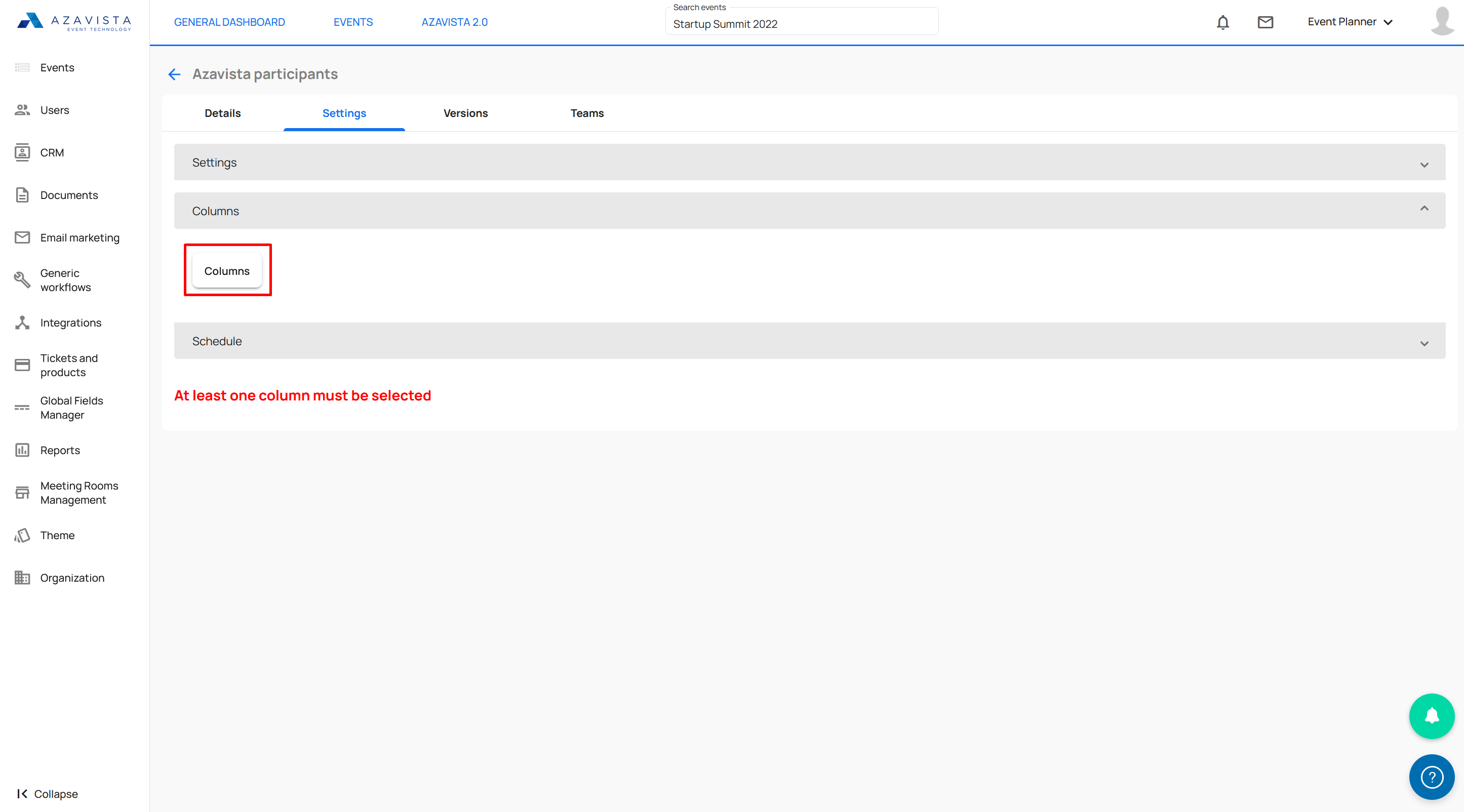 Notice that since this report contains information from both event and participant details, you have a selection of columns from both of them. Each column name has a prefix to indicate whether they contain event or participant information.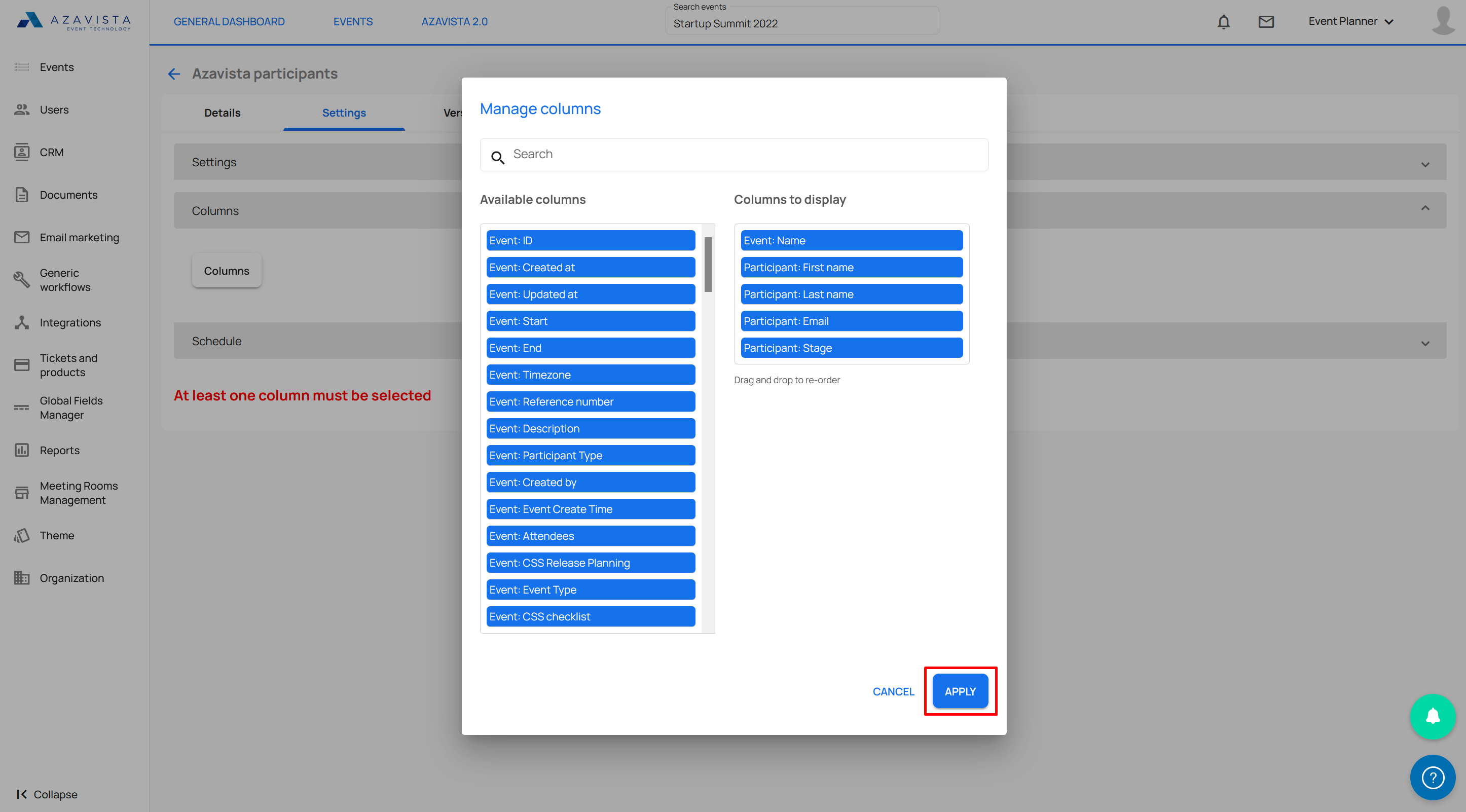 When you're done, click Apply.
----------
Report scheduling
If you'd like to schedule this report to be created at a specific interval, you can do that in the Schedule section. For more information on scheduling events, see this article.
When you're done, click Save.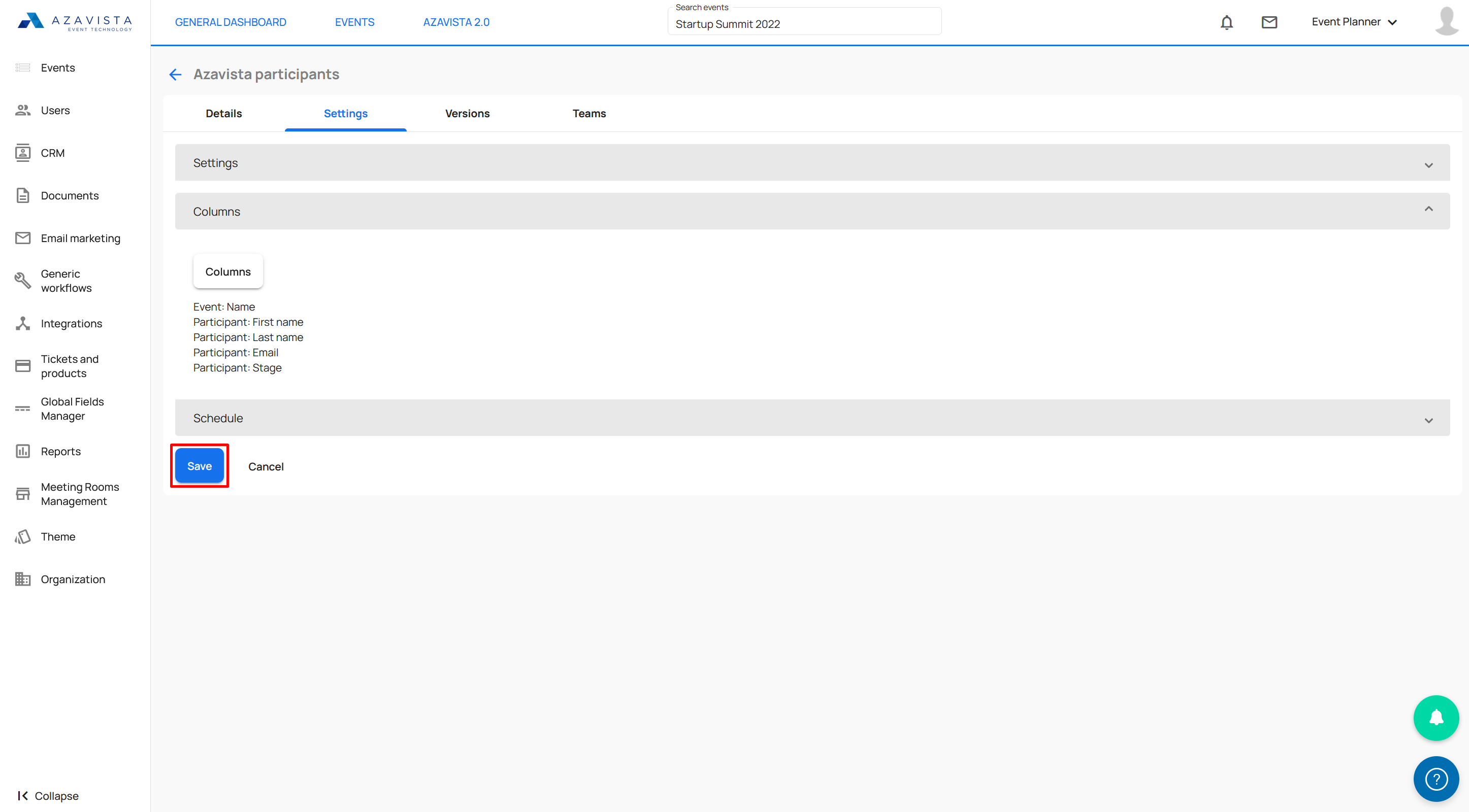 ----------
Finalizing your report
Once you click Save, this report is now ready to create and export versions of it. For more information on report versions, see this article.
----------
Using a different date-time for the Participants cross-events report
Only for the Cross-events report, you may create a report of a past period of time while creating a version. Selecting the date 4th of April for example will generate a Participants cross-events report spanning from the 5th of March to the 4th of April.