The Reports module is a powerful tool designed to help you create customizable and detailed reports, providing you with more insight into your events.
Via the Reports module, you can create comprehensive reports with any combination of data points (i.e fields). You may create a report on the participants of a single event, of all events, on activities, on the user activity on the platform, and more.
When a report has been created, it can be downloaded into a spreadsheet to be easily shared with your teammates and stakeholders. You can also compare 2 versions of the same report by downloading a spreadsheet with highlighted changes (e.g. fields or stages that were updated).
Reports can be scheduled to create new versions daily or weekly, until a specified date, after X occurrences, or forever.
Overview of the reports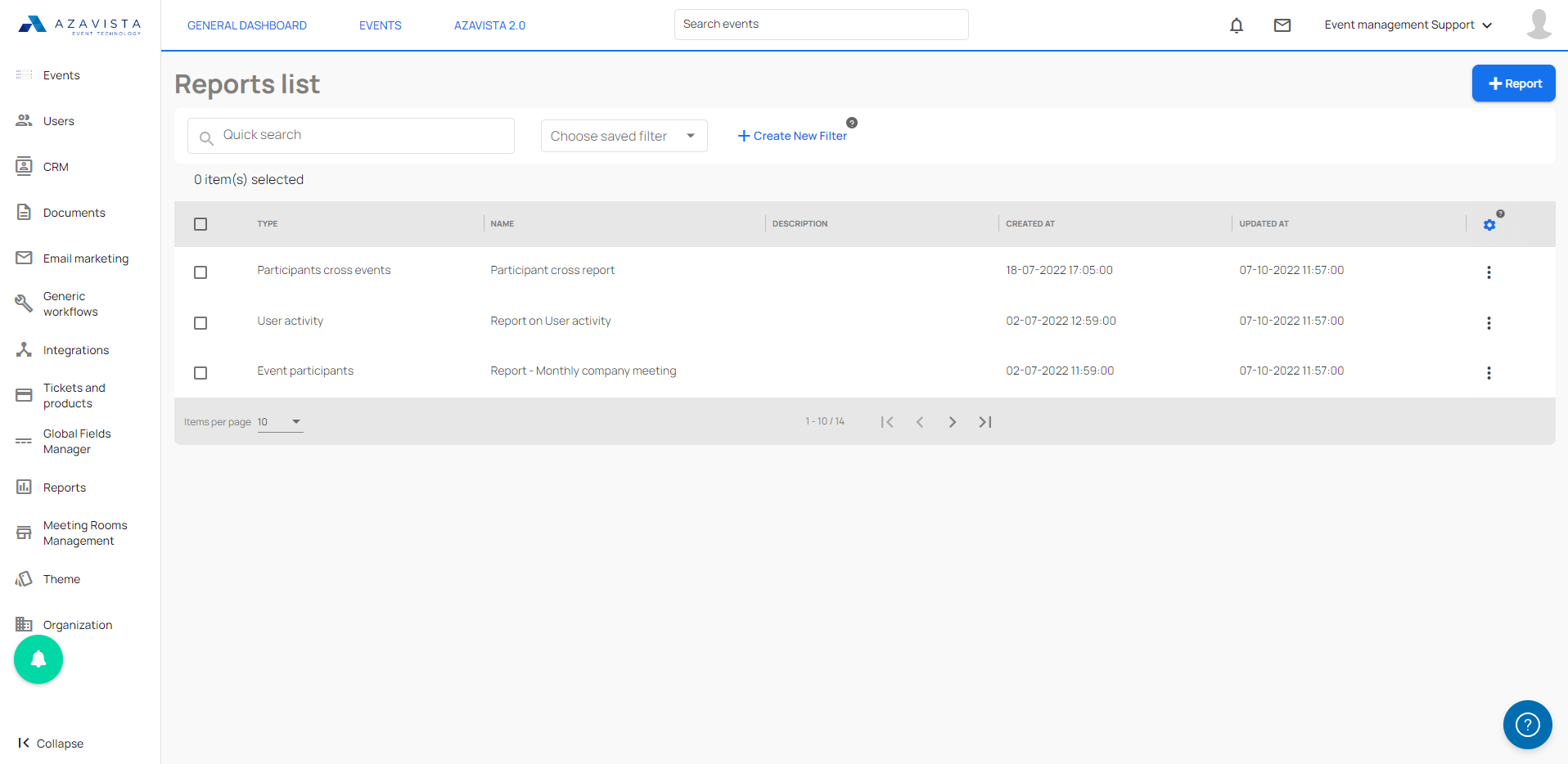 Detailed view of a report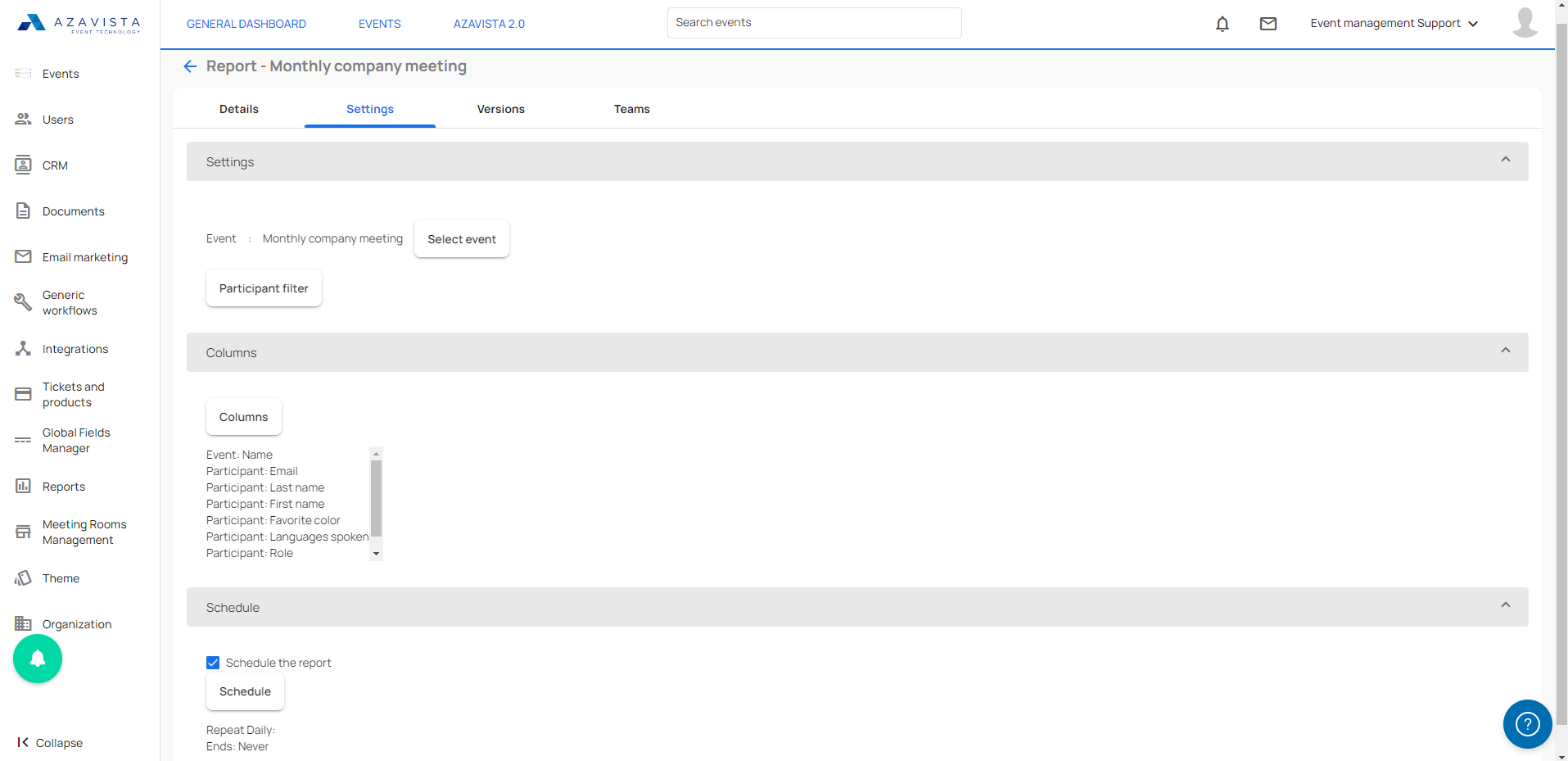 Spreadsheet generated from a report, with updates highlighted (compared to a previous version of the same report)