Azavista provides an integration option with SAP finance where the following fields can be mapped:
Contact Fields
Participant fields
Organizations fields
The only different to the contact fields and the participants fields is the type.
To create the integration go to 'Integrations' and select + Integration.
Select Type "Accounting"
Select Sub-type "SAP Finance"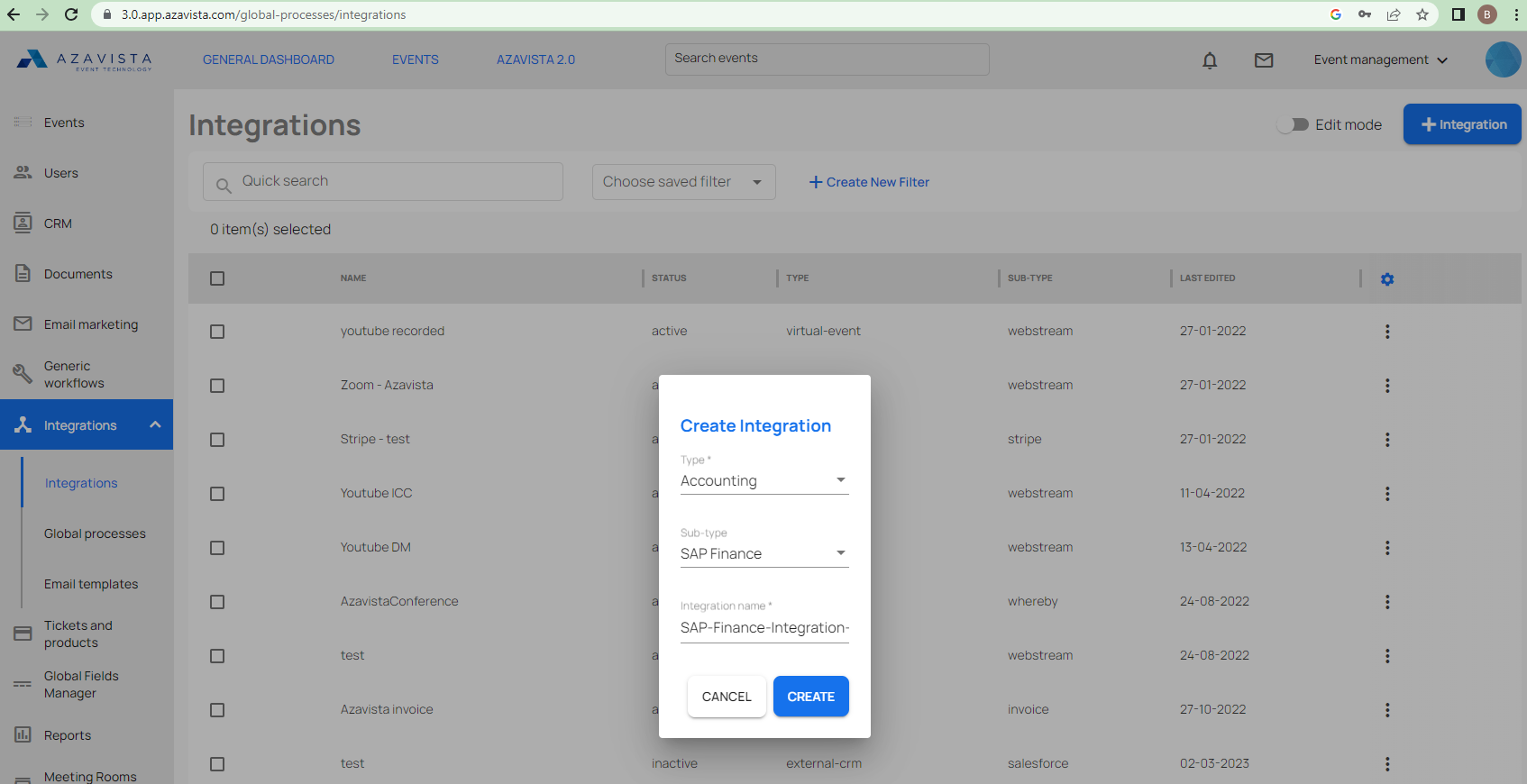 Select 'Create'
Provide the credentials to connect to your SAP accounting system and specify which fields in Azavista you like to map to which columns in SAP
Select save
Set the integration to active by moving the bar on the top to the right.
Generate a test order by going to your the registration or product page and submit an order.
then go to the log tab on the Integration just created to check if the order is being processed correctly.
You can click on the log entries to see the log details.